We work with Liberian Businesses and Cooperatives to grow and scale.
Workshop (2) for our MSME & Clean Energy Cohorts and Workshop (3) for our Agricultural Cooperative cohort is scheduled for September 29 – 30, In Ganta, Nimba County.
About the Growth Accelerator Liberia Programme
The Growth Accelerator Liberia Programme is a business and agricultural cooperative accelerator, targeting impactful and innovative ventures and cooperatives in Liberia across all industries.
The programme targets post-revenue businesses and cooperatives to assist them to scale and grow with a combination of Co-financing grant of (up to US$40,000), Mentorship, and Technical Assistance. The programme partners are as follows:
Strategic/Development Partner:
Implementing Governmental Partner:
Implementing Partners:
Investment Partners: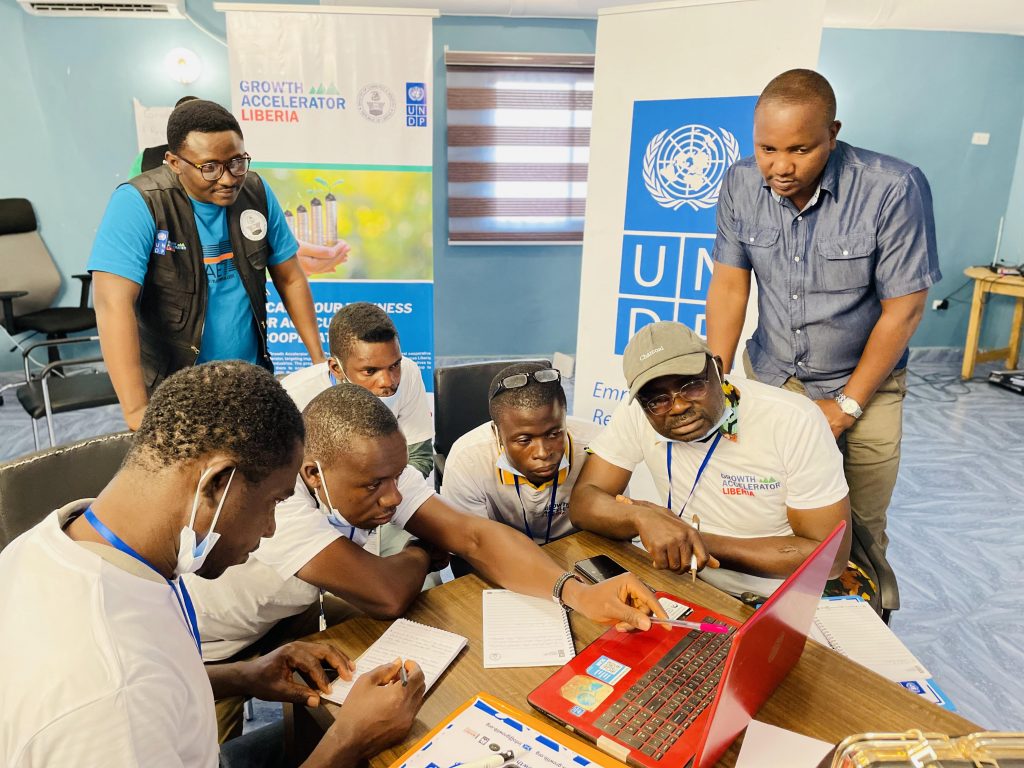 We help Entrepreneurs and Cooperatives build sustainable Institutions through Financial & Technical Support.
Access a co-financing grant of up to USD $40,000
Receive industry standard technical support, research, policy advice, and capacity development.
Get six months of intensive entrepreneurship training, catalytic support, and access to an extensive network of like-minded entrepreneurs.
The latest tweets from our Twitter
We're Live On Social Platforms